The Recycling Center is a site that shows you a recycling center near you. I've been waiting for something like this to drop into my lap for 6 months. Recycling in Hawai'i is popular, there's a $.5 return on all aluminum cans and most plastic bottles. The program is called HI 5, which is awesome. It is however quite difficult to find a place that takes recycling. Reynold's has a center and so far we've been taking our stuff to them. Otherwise we have to look for the Transfer Station, which may or may not be the dump. Eitherway, there's never an address and no one seems to be able to give us decent directions.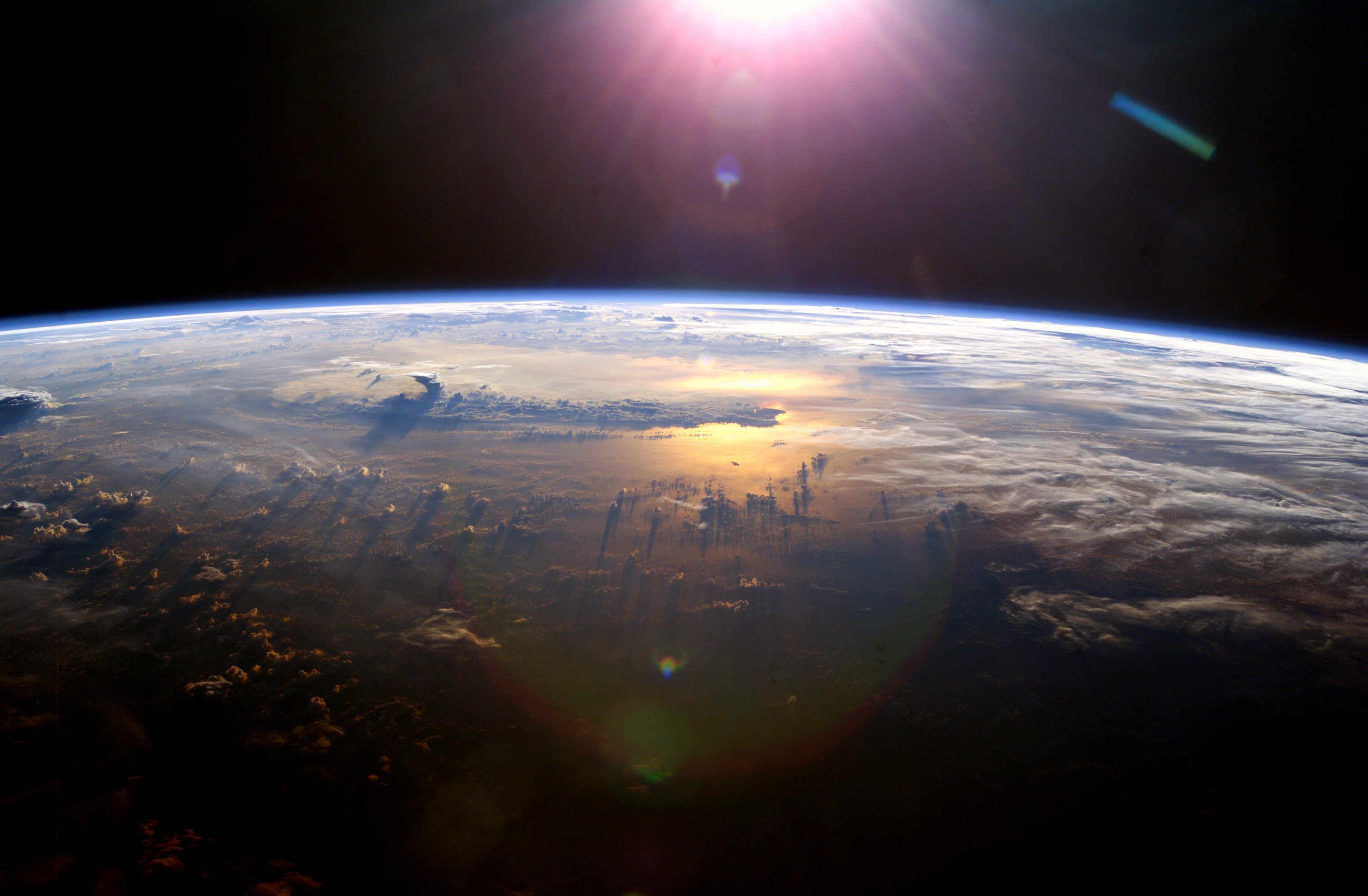 Sunset seen from space, you can tag it with AMAZING if you want
but only on your own flickr
page.



I have a great time making up words to use in my private conversations with people I trust. Here's what I have so far:


Ironicality

- Possessing irony: What you just said had a note of ironicality.


Dialectual

- Relating to dialects: The meaning is the same, the spelling is a dialectual difference only.


Deliciocity

- How delicious a meal is: The most being Terminal Deliciocity. When the food is being prepared but has reached its peak and will not get any better no matter what else you do, it has reached terminal deliciocity.

If you had to....
Create a new activity, social pass time or hot new trend. What would it be?
Mine would be Surfery = Surfing & Archery = Surfing while shooting arrows at targets.

Yours?